Bios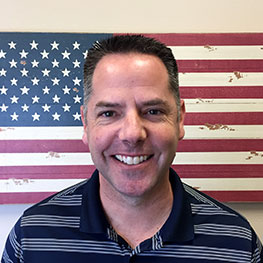 Mike Schaack
Jessie Riley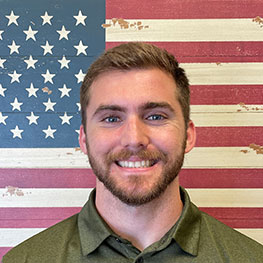 Eli Mead
Erl Bressette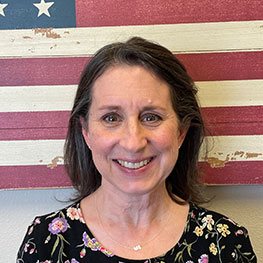 Robin Gibson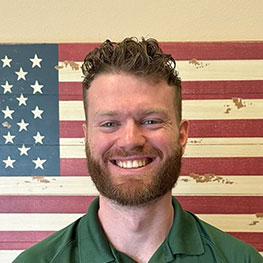 Tyler Wallis
Mike Schaack, DPT, FAAOMPT, MSPT
Mike Schaack graduated with a Bachelor of Science Degree in Exercise Physiology from U.C. Davis in 1992. Immediately following his undergraduate studies, he attended the University of the Pacific in Stockton and received his Master's Degree in Physical Therapy in 1994. In 2004 Mike partnered up with Paul Swanson and together they operated Swanson Schaack Physical Therapy until 2013. During this time, Mike went back to school and received his Doctorate in Physical Therapy at Pacific University in Oregon in 2009. In 2013 Mike took sole ownership and Schaack Physical Therapy was born. Mike currently has two Schaack Physical Therapy clinics located in Lincoln and Roseville, CA.
Over the course of Dr. Schaack's career, he has taken numerous short and long term spinal courses along with upper and lower extremity courses to hone his manual skills. His ongoing pursuit to improve his expertise included a full year of residency training. In 1999, Dr. Schaack completed the Kaiser Hayward Residency Program in Advanced Physical Therapy and became a Full Fellow in the American Academy of Orthopedic Manual Therapy.
In addition to clinical work, Dr. Schaack started Schaack Physical Therapy Seminars in 2008 and currently teaches continuing education classes for fellow physical therapists at his Lincoln clinic and across the United States including California, Oregon, Washington, Wisconsin and Hawaii.
When he is not working or teaching, Mike enjoys spending time with his wife, Melinda, and their three wonderful children: Lauren, Kyle and Jake.
Jessie Riley, DPT
Dr. Jessie Riley, PT, DPT grew up in Campbell, CA and has always wondered about movement and how the body works. Pursuing her curiosity, she attained her Bachelors of Science in Kinesiology with an Exercise Science emphasis from Sonoma State University, followed by her Doctorate of Physical Therapy from CSU Sacramento. She has a special interest in orthopedics, geriatrics, chronic pain, and headaches. Jessie is passionate about quality, evidenced based patient care to help her patients thrive. She loves the field of physical therapy because of the problem solving and creativity needed.
In her free time, Jessie enjoys spending time with her loved ones and 2 cats, hiking, reading and cooking.
Eli Mead, DPT
Eli has lived in Roseville his whole life and attended Oakmont High School where his passion for Physical Therapy began. After graduating from Oakmont High's Health Careers Academy in 2014, he attended San Diego State University where he earned his B.S. in Kinesiology with an Honors Minor in Interdisciplinary Studies in 2018. He wasted no time and immediately began work on his Doctorate at Sacramento State University's Doctor of Physical Therapy program. On July 27th, 2021 Eli passed his licensing exam and the next day he began working at Schaack Physical Therapy. Eli loves being able to work with all different kinds of patients. Whether their goal is to return to their sport or return to walking their dog around the neighborhood, Eli is passionate about tailoring each plan of care so it is suited to the individual. Eli has been able to grow and learn a lot from Mike and the other therapists since starting in the summer of 2021. He has seen and worked with a variety of conditions and post surgical states. These include total joint replacements, rotator cuff repairs, shoulder pain, neck pain, low back pain, and knee pain. Eli is a life long learner, and continues to work on perfecting his craft to give the best care possible.
Eli is an athlete himself and has played sports since he was very young. He continues to stay active at the gym or by playing in recreational soccer leagues on the weekends. He strives to live an overall healthy lifestyle, and encourages all of his patients to do the same. He will have discussions with patients about not only the condition they are being seen for, but also about things like nutrition, sleep habits, work/life stress, and other factors that can affect our health outcomes.
Eli has been married to his wife, Emily, since July 5th, 2019. They enjoy spending time with their friends, going on hikes, and playing card games.
Erl Bressette, PT
Erl was born in the Philippines, raised in Florida, and completed his Physical Therapy training at Angeles University Foundation in the Philippines in 2015. Erl was licensed in the Philippines at the start of 2016 and soon moved to the US to start his career. After some time, he was finally able to transfer over his credits and by 2019 had finally been approved to continue with his PTLA. Erl finally received his certification to independently practice physical therapy in California in 2020. During his training in school, Erl has been educated to multiple disciplinarians that involve physical therapy, ranging from Academe to clinic, inpatient and outpatient, community/home health, athletic, geriatric, and pediatric. Erl has decided to continue his focus on outpatient therapy focusing on manual skills and exercise methodology to help improve patient functionality and quality of life.
In his free time, Erl likes to go out to look for interesting or good food spots, watch movies and anime, and occasionally go further into the scope of physical therapy if classes are available.
Robin Gibson, PTA
Bio coming soon...
Tyler Wallis, PT, DPT
Dr. Tyler Wallis, PT, DPT grew up in Livermore, CA and was immediately drawn to exercise and how the human body functions. Tyler went to Cal State East Bay where he earned a Bachelor's of Science degree in Kinesiology with an emphasis in Therapeutic Studies and graduated with honors. Immediately after graduating in 2019, he continued his studies at Sacramento State University where he graduated with a Doctor of Physical Therapy degree. During his last year of PT school, Tyler had his Doctoral Project published which discussed physical therapy treatment following a total knee replacement. As a former college baseball player, he challenged himself further and became a Certified Strength and Conditioning Specialist. Tyler has experience with treating a wide variety of conditions and musculoskeletal injuries and is continuously finding new ways to improve his treatment skills and knowledge of the most up to date evidence.
Outside of work, Tyler enjoys staying active by exercising at the gym and playing sports with his friends including basketball, ultimate frisbee, and pickle ball.