Bios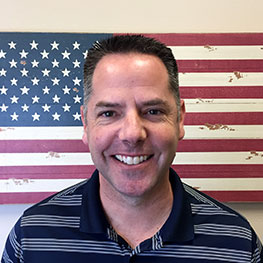 Mike Schaack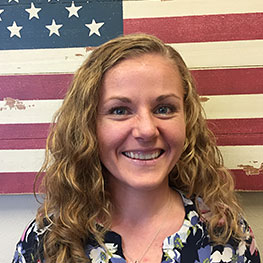 Lauren Shanks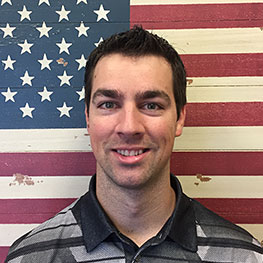 Kurtis Hallam
Jonathan Guinee
Mike Schaack, D.P.T, F.A.A.O.M.P.T, M.S.P.T.
Mike Schaack graduated with a Bachelor of Science Degree in Exercise Physiology from U.C. Davis in 1992. Immediately following his undergraduate studies, he attended the University of the Pacific in Stockton and received his Master's Degree in Physical Therapy in 1994. In 2004 Mike partnered up with Paul Swanson and together they operated Swanson Schaack Physical Therapy until 2013. During this time, Mike went back to school and received his Doctorate in Physical Therapy at Pacific University in Oregon in 2009. In 2013 Mike took sole ownership and Schaack Physical Therapy was born. Mike currently has two Schaack Physical Therapy clinics located in Lincoln and Roseville, CA.
Over the course of Dr. Schaack's career, he has taken numerous short and long term spinal courses along with upper and lower extremity courses to hone his manual skills. His ongoing pursuit to improve his expertise included a full year of residency training. In 1999, Dr. Schaack completed the Kaiser Hayward Residency Program in Advanced Physical Therapy and became a Full Fellow in the American Academy of Orthopedic Manual Therapy.
In addition to clinical work, Dr. Schaack started Schaack Physical Therapy Seminars in 2008 and currently teaches continuing education classes for fellow physical therapists at his Lincoln clinic and across the United States including California, Oregon, Washington, Wisconsin and Hawaii.
When he is not working or teaching, Mike enjoys spending time with his wife, Melinda, and their three wonderful children: Lauren, Kyle and Jake.
Lauren Shanks, D.P.T.
Dr. Lauren Shanks attended San Jose State University where she competed as a Division-I softball player and earned a Bachelor of Science Degree in kinesiology. This experience of education and athletics provided a strong foundation necessary to pursue her dream of becoming a physical therapist. Immediately following her time at San Jose State University, Lauren attended California State University, Sacramento and after years of hard work and dedication was awarded her Doctorate in Physical Therapy. Dr. Shanks has a passion for working cohesively with each of her patients to make individualized plans designed to meet their goals and to promote wellness in movement.
When out of the office Lauren enjoys a variety of activities, including snowboarding, paddle-boarding, wake-surfing, and horseback riding.
Kurtis Hallam, D.P.T.
Dr. Hallam, a native of Seattle Washington, attended Walla Walla University in Walla Walla, WA where he obtained an Associate of Science degree in Pre Physical Therapy in 2011. He then transferred to Andrews University in Berrien Springs, Michigan where he completed his Bachelor of Science degree in Health Science in 2012 before graduating with his Doctor of Physical Therapy degree in 2014.
Kurtis enjoys sharing his extensive knowledge of biomechanics and kinesiology in an easy-to-understand manner, as he recognizes the importance of empowering patients to understand their pathologies and strives to deliver evidence based care. An expert with manual therapy techniques, Dr. Hallam enjoys working with diverse populations and has extensive exposure to orthopedic injuries, neurologic dysfunction, pre and post operative care and vestibular rehabilitation
After completing his DPT, Kurtis and his wife moved to the Sacramento area and now live in Lincoln, CA. They are proud parents of Nana and Gus, their family dogs. Outside of work, Kurtis enjoys outdoor activities, such as camping, rock climbing, boating and teaching snowboarding.
Jonathan Guinee, D.P.T
Dr. Jonathan Guinee graduated with his Bachelor's Degree in Exercise Science from Sonoma State University in 2012. Following his educational experience at Sonoma State University, Jonathan attended California State University, Sacramento and received his Doctorate in Physical Therapy. Dr. Guinee's professional mission is to better serve his community and aid others in their path to living life at the highest quality possible. Jonathan believes in building personal relationships with each patient and being fully invested in their well-being and care so they can reach their goals, regain their functional capabilities, and thrive in life. Living a healthy life has drastically changed Dr. Guinee's quality of life for the better, and he hopes to instill the importance of healthy living in all his patients.
Outside of work, Jonathan enjoys spending time with his wife, being outdoors, road cycling, hiking, and spending time together with their two dogs.